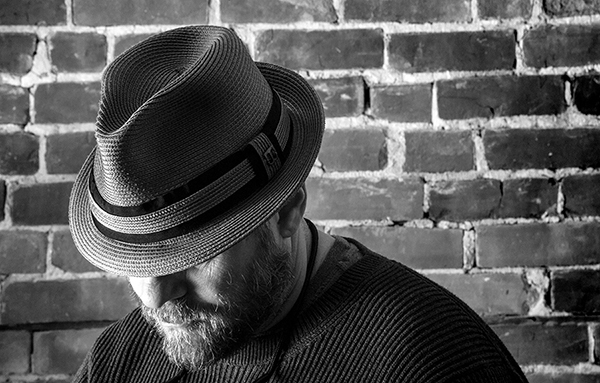 Designer graphique
D'abord, c'est comme illustrateur professionnel que Luc a laissé ses premières traces dans le monde du design. 
En suite, son intérêt marqué pour la typographie et la mise en page l'ont rapidement mené à évoluer comme
designer graphique, métier qu'il enseigne d'ailleurs depuis 1991 au cégep du Vieux Montréal. Il excelle 
particulièrement dans l'élaboration d'images d'entreprise (le Branding) ainsi que dans le monde de l'édition.
Avec plus de 25 années d'expérience, il est plus que jamais soucieux de l'efficacité et de l'esthétisme
de son travail.
Luc a réalisé ses premières expérimentations photographiques il n'y a quelques années à peine.  
Aujourd'hui, c'est comme photographe paysagiste urbain de nuit qu'il pratique son art. Il arpente les moindres recoins 
oubliés des villes et campagnes d'ici et d'ailleurs afin d'y relever le plus possible des scènes inexplorées. C'est sans pression,
qu'à chacune des ses sorties qu'il s'applique à raffiner sa vision de la photographie et à témoigner son passage.
Seul, musique dans les oreilles, trépied à l'épaule, transportée par de longues marches nocturnes, il installe son imaginaire
et repousse les limites de son terrain de jeux. Peu importe où il se trouve, il s'inspire toujours des ambiances calmes
et inhabitées qu'offre la nuit afin d'y chasser cette fameuse magie lumineuse. Le froid, les vents, la pluie, la brume,
et la chaleur de certaines nuits d'été sont tous des conditions qui transposent curieusement la lumière en un spectaculaire médium. Sa soif d'expérimentation photographique son sans borne, qui sais ce qu'il nous réserve?
_________________________________________________________________________
Graphic designer
The world of publishing and typography is Luc Girouard's playground. It also happens to be his specialty. 
Luc excels in the creation of layout grids for every conceivable publication under the sun, including magazines,
newspapers and periodicals. With more than 25 years of graphic design experience, he is able to approach a project
with an overall comprehensive view so that the end result is not only functional, but also pleasing to the eye.
Photo
Luc has made his first photographic experiments since a few years only. Today, it's has an urban landscape photographer
that he identifies his art. Practicing mainly at night, he surveyed the city and it's forgotten corners of the globe to identify
scenes and unexplored landscapes. Without any pressure on to each of its outputs, it applies to refine it's vision and testify photographically it's passage. Music in the ears, tripod on the shoulder, carried by long night marches, he set up his
imaginary and pushes the boundaries of his playground. Wherever he is,he still inspires by calm atmosphere and
uninhabited night scenes to hunt that famous magic light. The cold, the wind, the rain, the fog, and the heat
are all conditions which transpose curiously light into a spectacular and amazing medium.